Michelle helps people release limiting patterns and achieve their goals
Michelle has studied with business, energetic and spiritual experts around the planet to create her portfolio. Her lifetime skills as a clairaudient, clairvoyant and clairsentient, allow her to transcend levels of consciousness that defy time, space, and matter. The ability to read the energetic particles of the Spirit and Soul is her gift.
Regularly seen on media venues such as Fox 31, KDVR Denver, CO and Fox 21 KXRM, Colorado Springs, CO, Living the Question Radio, BITE (Bringing Information To Earth) Radio, NPR Affiliate KDNK 88.1 FM Community Public Radio, KS107.5 FM, Jack 107.1 FM, Get Focused Radio, ALICE 105.9 FM, and AM 630 KHOW with Peter Boyles, she is established as a well-known icon in the industry. She continues to work with deceased infamous music promoter, Barry Fey having channeling The Greats with him, like Janis Joplin, Jimi Hendrix, Lynyrd Skynyrd, and Michael Jackson, featured in print 2012 at Red Rocks Amphitheatre.
She consults with over 1200 businesses and individuals worldwide, ages four to eighty nine, providing opportunities for remembrance. Her private practice is located in Denver, Colorado and at the Whole Health Center in Lone Tree, Colorado.
She is a past twenty-two year, thirty-five time award winning Fortune 300 Executive in the medical device industry with Medtronic, a US Patent Pending Holder, Certified Mediator, non-practicing licensed RN, Neurolinguistics Programming Practitioner, Advanced Hypnotherapist, Advanced Past Life Regression Specialist, Advanced Theta Healer®, PSYCH-K® Facilitator and Earth Steward.
Licenses & Certifications
Business Visionary Consultant 
Certified Neurolinguistics Programming Practitioner (NLP)
Certified Advanced Hypnotherapist
Certified Past Life Regression Specialist
Certified Advanced Theta Healer
Certified PSYCH-K Facilitator
Shamanic Rituals Regarding Altered Energetic States and Dwellings 
Mus a pulvinar lectus cum ultricies nibh mi ac blandit phasellus porttitor.
Licensed Colorado RN (non-practicing)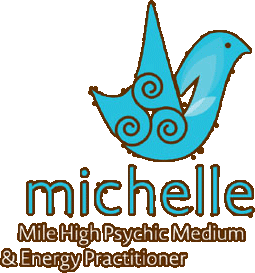 Thank you for allowing me to be a part of your journey!