Thank you for letting me part of your journey!
- Michelle Houchens
Galleria Office Towers 720 South Colorado Blvd., Penthouse North Denver, CO 80246
You are a unique individual.
Your session will be tailored completely to you and whatever you want to work on. No two sessions are alike!
Some people simply want to connect with a loved one who has crossed over.

Others seek guidance from a Higher Source/ Guides/ Guardian Angels.

And yet others seek peace in their minds and bodies.

Whatever your desire is for your session we will address it.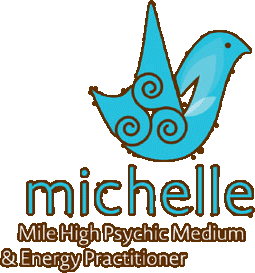 Thank you for allowing me to be a part of your journey